The stately Feudal Palace was built in the 15th century according to the will of Filippo Antonio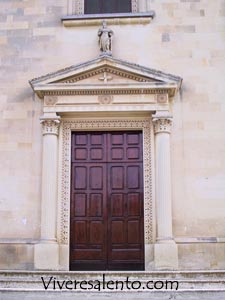 Maremonte. It is not a typical medieval fortress even it has strong walls. Several important families have lived in the Palace and it was restored several times. It is now the Town Hall. The Parish Church is dedicated to San Nicola from Myra and was built between 1830 and 1838. the façade has a beautiful portal. The church has a Latin Cross plan, eight altars finely decorated and a wooden statue of the saint. The church was built on the rests of a 15th century church whose frescos were discovered in 1995 during a restoration. The Watch Tower dates to the 17th century and is 20 m high. The Sanctuary of the Abundance was built after a prodigious event because the Virgin appeared to a farmers and she sent three days rain after a long period of dry spell. The population decided to build the sanctuary in 1648 to show the Virgin their gratitude. It has a Greek cross plan and a beautiful fresco representing the Virgin with the Child. On the portal there is a statue of the Virgin. the sanctuary was restored after the fire of 1702. The church of St Anthony Abbot was built in the 15th century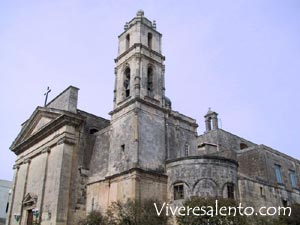 together with the Convent of Augustinian Friars. The high altar is dedicated to the Virgin of the Consolation and was made by Placido Buffelli. Part of the convent collapsed in 1950 and was then rebuilt. The Convent was rich and powerful in the past but was sacked and closed in the first years of the 18th century. The Basilian Crypt of Cursi is very important, it was probably made by a hermit and people can still admire the rests of the 13th century frescos. In Cursi there are several quarries of our local stone largely used for baroque decorations. The patron saint of Cursi is St Nicola from Myra and the population celebrates him on the last Sunday of May.

The nickname of the people of Cursi is "cola", which is not an Italian or dialect word but refers to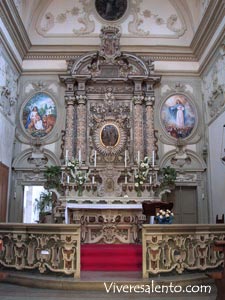 foolish and stupid people. The legend says that the preacher they invited for the celebration of Our Lady of the Abundance, spoke of her with such a passion and enthusiasm that they were all fascinated and gaped at him. The preacher got irritated at seeing them and called them 'cola', foolish people.