Seclì is a very small town with a characteristic historical centre, full of narrow streets and ancient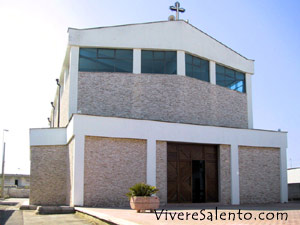 residences. Here you can visit the stately Baronial Palace, built in the XV century, for want of Guido D'Amato and Giulia Spinelli, rich local noble people. It is well decorated, with a beautiful front door and an elegant loggia. Inside there are some wide halls where you can see wonderful frescos. The same feudal vassals made also build the Convent and the Church of St Maria of the Angels in 1592.In 1866 the convent became property of the Town Hall. The cloister is very interesting from the artistic point of view and inside you can also see an ancient octagon-shaped well. The Church has been restored a lot of times so far, and it is dedicated to St Anthony. The external façade is very simple as the interiors where there are some interesting canvasses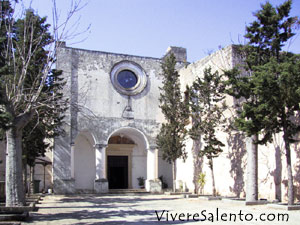 and altars to see. The Mother Church is dedicated to the Holy Mary of the Graces. It was built in the XVI century and during the XVII century it was restored several times. The enormous façade has a big front door, an ample rose window and other decorations. Inside there are some elegant altars, precious paintings as that of the Lady of the Rosary, a XVI century baptismal font, and a silver cross of the XV century ( the silver cross is a National Monument). Outside the urban centre there are ruins of ancient farms, where in the past people used to live. The protector of Seclì is St. Paul, that is celebrated solemnly on January 25th.

The inhabitants of Seclì have two nicknames: "latri" that means "thieves" and "ccidi patucchi," " lice killers"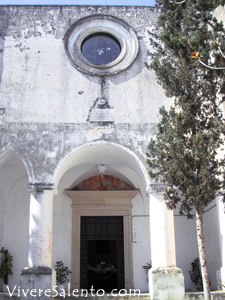 These nicknames were invented by the inhabitants of the near village , Aradeo, since thy did not get on well with the. The opposition between them increased when Seclì became a small village under the administration of Aradeo. The people of Seclì could not stand the administrative inferiority, so in 1948 Seclì became a Commune.