In the historical centre of Neviano there are some beautiful monuments as the Castle, that was built in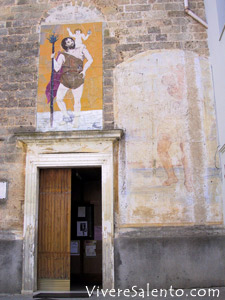 the XVII century to defend the village from the raids of the Barbarians and of the Saracens. It has been restored a lot of times so far: its façade is decorated with a beautiful portal of entry. An important religious monument to see is the Mother Church dedicated to St. Michael Archangel, dating back to the XIX century. It was built on a pr-xisting small XVIII century church: its façade is stately and well decorated. It is an aisle less church where you can see some interesting altars and canvases representing St. Lawrence, St. Michael, St. Francis. The Church of the Lady of the Snow was built in the XVII century after a miraculous event. A story tells that two merchants, while they were going back home, were surprised by a storm. They took refuge in a cave and they decided to spend the night there. Before falling asleep, they put a picture representing the Lady of the Snow, on the wall. When they awoke the storm was over, but they did not manage to take the picture from the wall, it was fixed on it. They realised that the Madonna wanted her picture to stay there, so the church was built on the cave. The Church of the St. Cosma and St Damiano were made by the people of Neviano build because they believed in some miracles of these saints. The Church of St. Joseph dates back to the XVIII century. The façade is sober and inside you can see a big painting representing the saint. Neviano has two patrons, St. Michael and the Lady of the Snow, that are celebrated, the former on September 29 and the latter on August 5.

The inhabitants of Neviano have got two nicknames: "gente te cozzu" and "naianisi." The first nickname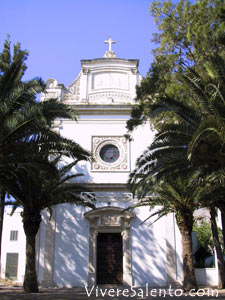 makes reference to the temperament of the inhabitants of this village, who are very stubborn, their headsare as strong as the rocky ground where they live. The second nickname, instead, is a dialect word meaning "nevianesi", that is peple of Neviano ("Nianu" in dialect).